Welcome to Carpediem Standard Longhair Dachshunds, we are a small registered Kennel situated in the beautiful Chilako River Valley west of Prince George BC., Canada. My Husband and I are both retired and enjoy being home on our farm with our dogs 20 minutes west of Prince George. I have been involved in the dog world for decades with my first breed of dog  the Doberman Pinscher which stole our hearts, we hope to always have Dobermans in our lives  however we have made  the hard decision not to continue breeding this wonderful breed that has been a big part of our lives.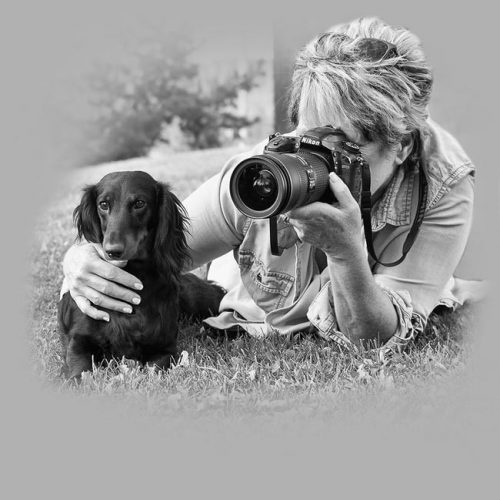 Fast forward to new beginnings and the introduction to our first Standard Longhair Dachshund "KAT" CH IRONWILL"S CAT WOMAN, Kat came to us as an 11 week old puppy from longtime breeders Alice and Debbie Carter at Ironwill Kennels. We fell in love right away with Kat, she finished her Canadian Championship quickly as a puppy with her beautiful movement, fantastic conformation and stellar temperament.
CHECK OUR LITTERS PAGE FOR AN EXCITING LITTER ANNOUNCEMENT!
I am continuously learning about this breed the SLH Dachshund and do not profess to know everything, thrilled to have friends and mentors in this breed( SLH Dachshund) to talk to when I have a question.
I am a professional photographer, dogs are often my favourite subjects to capture with my camera….I hope to have links on this website to share some me my favourite images.
I am a CKC ( CANADIAN KENNEL CLUB MEMBER, Carpediem Kennel is also registered with the CKC), I am a member of the DPCC ( Doberman Pinscher Club of Canada), board member of the BCDPC (British Columbia Doberman Pinscher Club), and a member of the Western Dachshund Club.